Dining at Ravières Farm
"Bienvenue à la ferme"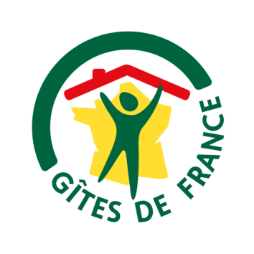 "From breakfast till dinner, you can savor regional dishes from Franche-Comté, but also from Romania because of my origins" 
Maria
The products served at the table come from the farm and our organic vegetable garden
Table D'hôte open from 1/05/2018 to 30/09/2018 on Tuesday Thursday Friday and Saturday
The dishes are cooked with products from the farm and from the kitchen garden
Breakfast is served from 7a.m until 9.30a.m and dinner at 8.30p.m. We would be grateful if you respected this schedule.
We serve the meals in an elegant but not stilted environment where one likes to be. You will assist to a culinary show where food and wines from the cellar match perfectly. 
The dinner is at 20 Euros per person and at 10 Euros per child. It includes: Aperitif, Soup or starter, Main dish, Dessert, Wine & coffee
Photos of regional dishes (to come):

Gougères
Confiture de sapin (Fir jam)
Cake à la saucisse de Morteau (Morteau sausage cake)
Fromage Comté et vin du Jura (Comté Cheese and wine from the Jura County)
Croûte aux morilles
Escalope de veau de lait (Veal cutlet)
Coq au vin du Jura (Cock with Jura County wine)
Sèche
Gâteau de ménage (Household cake)
Photos of Romanian dishes (to come):

Pirjoale (minced meat croquette)
Fasole batuta (smashed beans)
Ardei rosii sos boabe de mustar (red pepper sauce with mustard seeds)
Sarmale mamaliga cu brinza de oi (forcemeat rolls in cabbage leaves with polenta and sheep cheese)
Trio de bors cartofi carne fasole sau ciorba de burta (trio of vegetable broth and sour with meat or tripe soup)
Deserts
papanasi cu brinza, dulceata de mure (home made curd cake with blackberry jam)
apple pie with curd
Cozonac (Romanian traditional cake served at special occasions)
Cornulete (quick cake filled with Turkish delight)
Sfintii (cake that is eaten every year on March 9 in honour of the martyrs)
Dining only on reservation, Tuesday, Thursday, Friday and Saturday:
Dining Possible every day if 3 nights minimum in half board
Slideshow of the table d'hôte at the farm of Ravières
"BIENVENUE A LA FERME" Welcome to the farm to the animals
During your stay and with your children, you can visit our farm, discover its animals and its traditional cultures. Rural accommodation is also a way of knowing the different trades that constitute a farmer's day.

Our very soft Doubs in plain, contrasted in its high chains, offers you preserved spaces; Its long green hair of forests and meadows houses farms and a herd of tradition.
The cow Montbéliarde, the beautiful redhead, gives its milk, the Franc-Comtois transform it into a "Comté", a Mont d'or or Morbier, cheese beads. In Morteau, we add a small Jesus that confirms that gluttony is not always a bad defect!
"Bienvenue à la Ferme" Welcome to the farm, savour the local products
Savour the local produce, dine in a Farm inn, take your snack on the farm, treat yourself to a picnic bag… Stay in bed and breakfast, cottages or camping on the farm. Discover the life of the farm with the educational and discovery farms. Share the joys of the countryside with your children with the "Children's holiday" farms or practice an outdoor sport on a horse farm.
Excerpt from the guestbook:
"Thank you to Maria and Bernard for their friendly and warm welcome. We enjoyed the free-range and Romanian specialties prepared by Maria who is an excellent cook. The table and bed and breakfast of Ravières is an address to remember and recommend for anyone who wants to discover this beautiful region. Thérèse and Joel "
A large dining room, a kitchen, a bar and a relaxing lounge are waiting for you to spend a delightful time in life away from everyday worries; In this peasant world with simple joys and convivial shares, you rediscover a certain way of being connected. Passionate about cooking and with a great sense of hospitality, we want to let you know:
Our know-how

Good local products

Our beautiful Franche-Comté